Stanislav
Kochanovsky
Conductor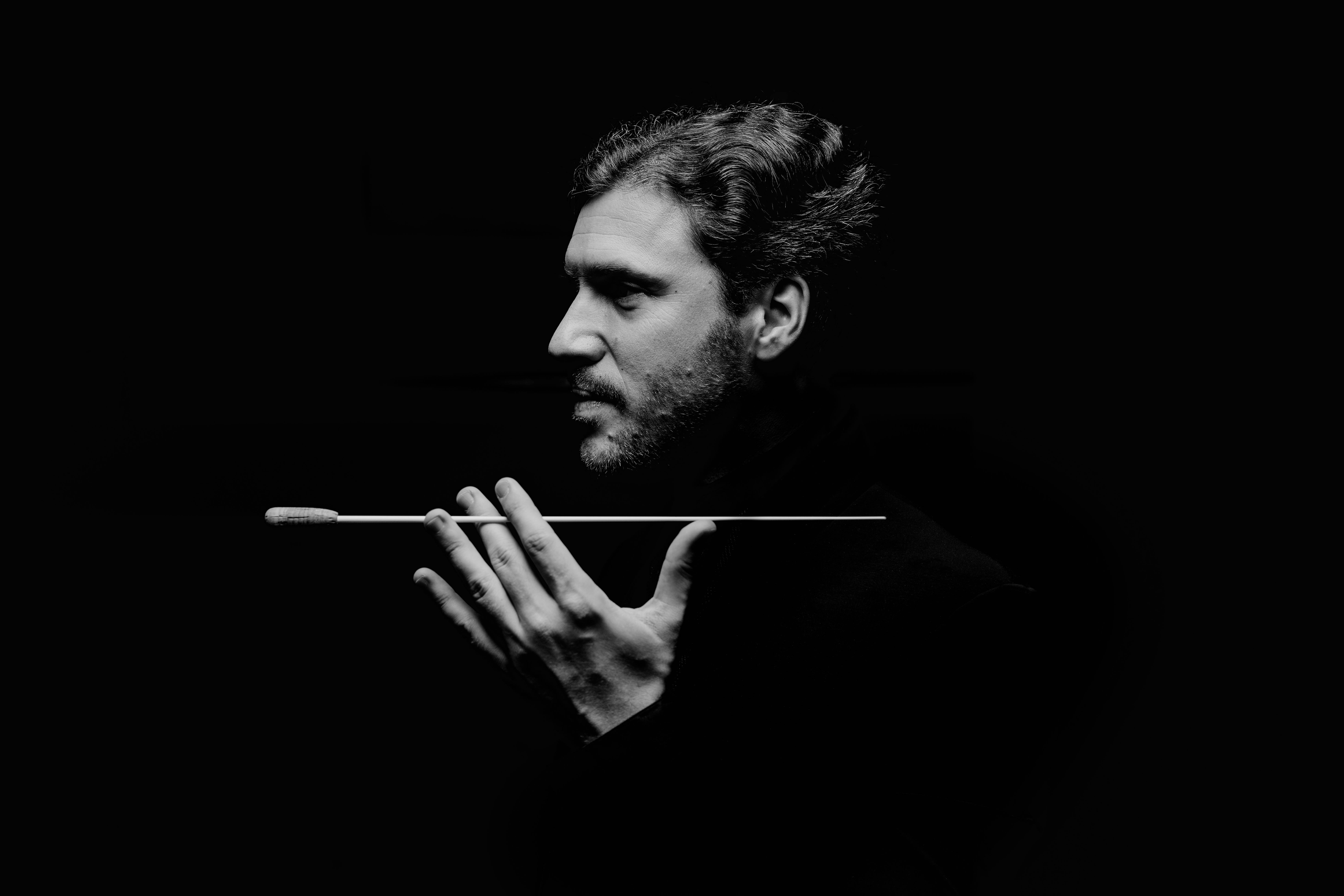 Biography
Stanislav Kochanovsky was born in St.Petersburg and graduated with honours at the Rimsky-Korsakov Conservatoire, where he studied choral conducting with Prof. Tatiana Khitrova (2004), organ with Prof. Nina Oksentyan (2004) and opera-symphonic conducting with Prof. Alexander Titov (2008). His collaboration with the Mikhailovsky Theatre in St Petersburg began in 2007 where, from the age of 25, he was given the invaluable opportunity to conduct over 60 opera and ballet performances.
From 2010 to 2015 he was Principal Conductor of the State Safonov Philharmonic Orchestra, and since 2012 has worked in close partnership with the State Academic Symphony Orchestra "Evgeny Svetlanov" in Moscow.
After successful debuts with the Royal Concertgebouw Orchestra and Orchestre National du Capitole de Toulouse, highlights of the 2018/19 season include debuts with the Orchestre de Paris, Oslo Philharmonic Orchestra, the City of Birmingham Symphony Orchestra, Guerzenich Orchestra Cologne and Royal Stockholm Philharmonic. Stanislav has been reinvited to perform with all major orchestras following his debuts, including Accademia Nazionale di Santa Cecilia, the Netherlands Radio Philharmonic, Rotterdam Philharmonic, National Orchestra of Belgium, Russian National Orchestra, St. Petersburg Philharmonic, Orchestra Sinfonica della RAI and Melbourne Symphony Orchestra, among many others.
Following his debut at the Verbier Festival in 2017 with Eugene Onegin in concert, he returned in 2018, conducting a symphonic programme (with Lucas Debargue and Mikhail Pletnev) and Rigoletto; a concert marking the 25th anniversary of the Festival. He will return to the Festival in Summer 2019 to conduct Magic Flute in Concert.
Recent opera engagements have included Pique Dame and Eugene Onegin (Opernhaus Zürich), Iolanta (Maggio Musicale Fiorentino), Prince Igor (Dutch National Opera Amsterdam) and Boris Godunov (Korean National Opera). As a guest conductor, Stanislav regularly performs at the Mariinsky Theatre, and has more than thirty operas in his repertoire.
In addition to his dedication conducting the pillars of the classical repertoire, Stanislav has a strong interest in conducting rarely performed works. Over the last few seasons, Stanislav has conducted special repertoire such as Ligeti's Requiem, Scriabin-Nemtin's Prefatory Action "Mysterium" and Kodály Psalmus Hungaricus with Belgian National Orchestra, Shostakovich's unfinished opera The Gambler in St.Petersburg Chamber Opera; Myaskovsky Silence and Medtner's Piano Concerto No. 1 with National Philharmonic Orchestra of Russia in Moscow; cantatas by Jan van Gilse "Sulamith" and Sergei Tanejev "John of Damascus" with the Netherlands Radio Philharmonic Orchestra.
Also Stanislav is committed to bringing works by living composers to the stage such as Fedele, Broström, Visman, Campogrande, Martinsson, Golijov, Thorvaldsdottir, Tarnopolski, Rääts amongst others.